Leland Bobbe's Photos Show Both Sides Of New York's Drag Queens.
This article in the Huffington post is well worth a visit.
It is an old idea brought up-to-date where drag queens have allowed themselves bear growth bushy eyebrows, and then just made-over half their face.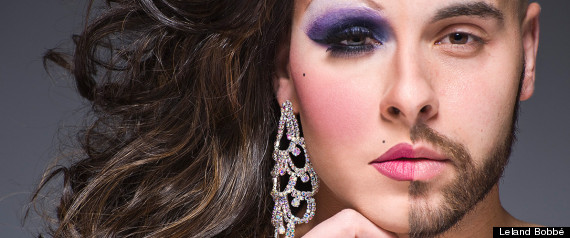 (Image: Huffington post/Leland Bobbe).
More photos:
http://www.huffingtonpost.co.uk/2012/08 ... 60735.html