Hollyoaks
30/04/15 to 01/05/15
Channel 4
New Trans* Character Dylan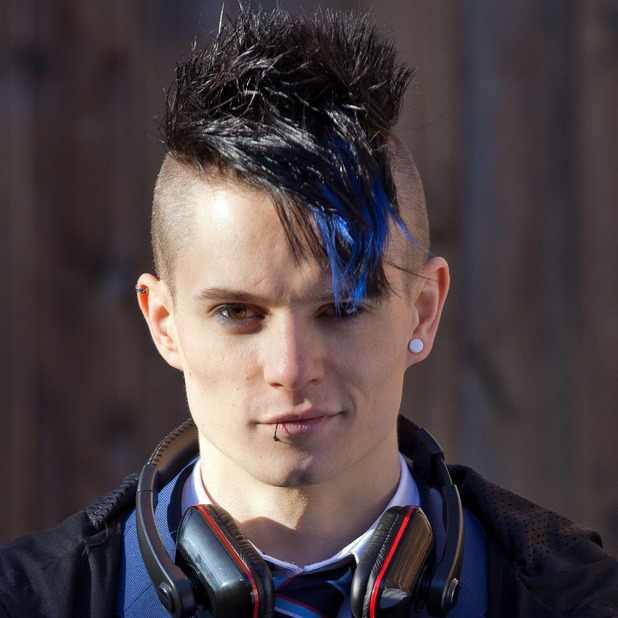 Lime/Channel 4
James Fletcher as Dylan
Dylan is the long-lost son of Trevor, but has secrets.
Speaking to the Daily Star, Fletcher said: "Dylan has come to Hollyoaks to find something that's been missing from his life. "He hopes he'll find what he's looking for, but it could be a struggle to get what he wants if people keep standing in his way. "Deep down Dylan is a good kid who just wants to find his place in the world, but if you cross him he'll make you pay for it. He has secrets but if I told you, they wouldn't be secrets anymore, would they?"
In these episodes we see the emergence of Dylan and wearing female underwear.
Comment
I will use male pronouns for this character for now
This spells the beginning of a new storyline where Dylan who is called a 'freak' and bullied by school pupils discovers some solace in cross-dressing (which clearly can go anywhere).
Channel 4
Of course Hollyoaks and the bullying of transgender people never seems to improve (if that is the goal?) I mean Jason tried to throw himself in front of a car, Blessing tried to slash her wrists, Jason was stalked and there was even a stabbing. Here we see a few pupils put spaghetti in his face.
So it is tame when compared to the other trans* characters that have already gone before. But this in itself is a problem for the show. If their goal is to educate and improve these issues. why is it they always start at the beginning and follow almost an identical pathways script-wise each time? To normalise these things you have to de-sensationalise them.
For example - Transperson is the new teacher and the kids do not care... and the character just has the same storylines as anybody else with practically no trans*issues associated with them at all. Why would they?
Because scripts need drama, then they as we see here in the last episode, we have Dylan crying in the mirror, which has been done so much before, here for example we have an identical image from Sky's 'Hit And Miss'. Here we see Sky doing something similar with a transgender woman basically freaking me and everyone else out who watched. Like this is common.
http://i1161.photobucket.com/albums/q51 ... 0512-1.jpg
See for full review
http://blog.transgenderzone.com/?p=790
This is probably where they would have gone post 9pm watershed. But what this does demonstrate is that this is nowhere near as shocking, and dull to the point of not needing to bother. We all know what getting dressed looks like for men or women unless they are some Burlesque act, so it can be 'suggested'. And just see the finished article.
Channel 4
Channel 4
The ritual of the fetishist to me makes matters worse. Practically every documentary to show transwomen has them slipping on stockings in slow-motion, slipping on a high heeled shoe or applying lippy - let's move on shall we?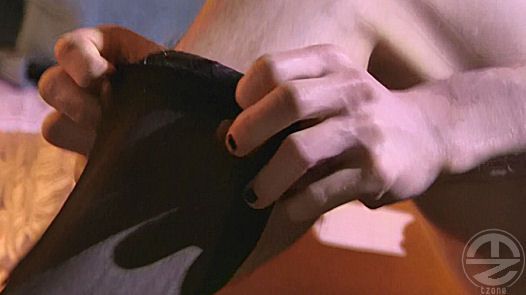 Channel 4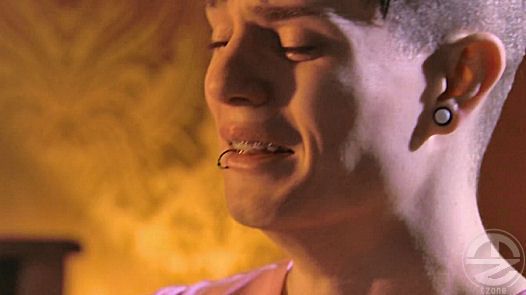 Channel 4
Um, this face is well we can only guess what has just happened!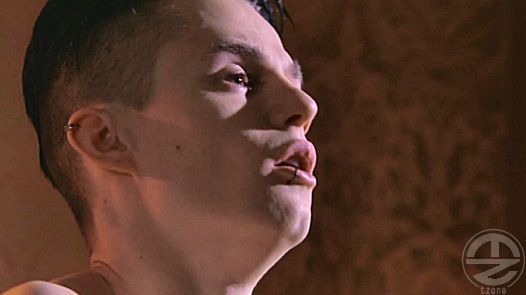 Channel 4
It is Dylan putting on some female clobber - big deal.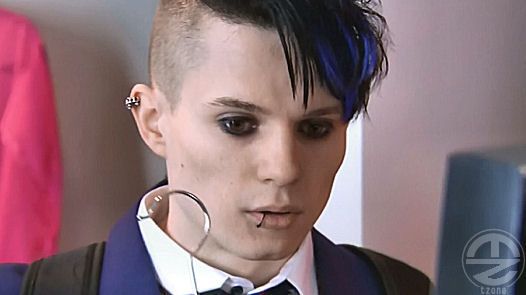 Channel 4
However in Soap Land this rarely goes smooth and in this episode tonight Dylan accompanies one of his few friends to a store whilst she looks for something to buy, he spots a dress he likes. For a moment lost in the moment holding it against his chest, she shouts!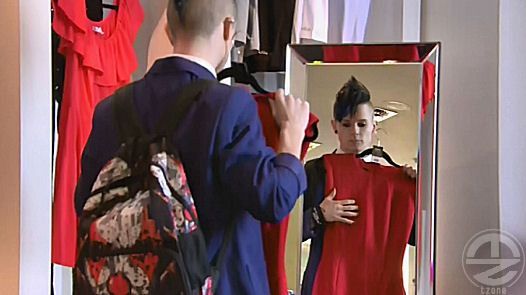 Channel 4
Channel 4
Dylan what are you doing?!
He looks around caught like a rabbit in the headlights, so many trans* and Q/GNB people understand that moment!
However, it does not end there,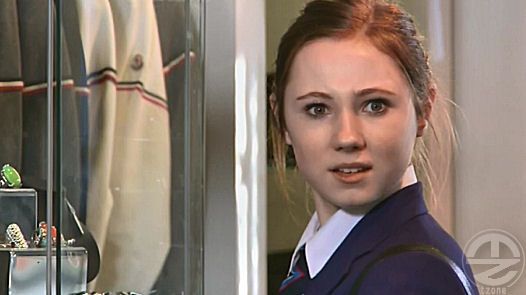 Channel 4
Girl - "Dylan you are seriously disturbed it is disgusting..."
Channel 4
Dylan - "Like I said I wasn't goin' to buy it!"
Girl - (Assuming he was buying it for someone else) "If you want my advice a boy should never buy girl's
clothes..."
She suggests a necklace instead...
Dylan - "But it is 10 quid..."
Girl - "She has something that will go nicely with that."
But he looks back longingly at the dress instead...
Later he explains that, "My clothes my make-up [and Nail Varnish] is all a front for what is going on in my head!
Girl - "I like the way you look."
(Sheepishly) "What if I wore other clothes?....(no reply then quickly correcting himself) or played football or grow a beard like those wannabee hipsters?"
Channel 4
Girl shaking her head - "Yeah as if you could grow a beard?"
He then gives the girl he was supposedly buying for the necklace. And kisses her.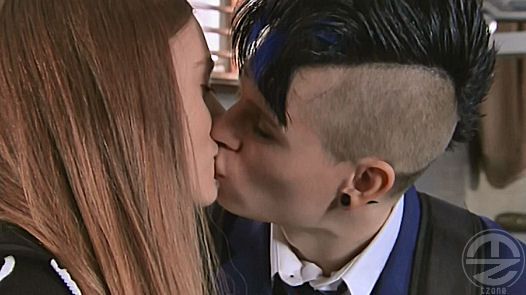 Channel 4
He then returns to the store and tries to steal the dress.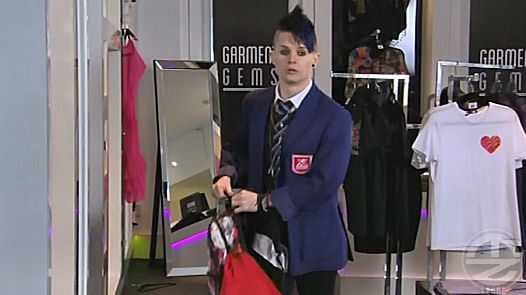 Channel 4
And gets caught.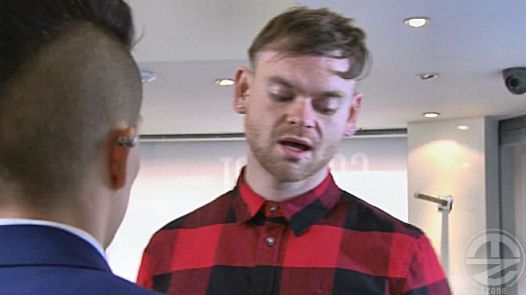 Channel 4

Conclusion
Dylan, top tip, go to a Charity Shop! You could get a dustbin bag full of female clobber for a tenner! As many trans do like a bargain!
Joking aside, loved the acting in the store here, I like the subtle facial expressions of Dylan as he is almost thinking out loud, his disappointment at being herded to buy something that was costly and he didn't want. The feeling of being trapped in the moment was tangible. I thought James pulled this off quite well.
sadly, I felt that the bedroom scene, where he is rolling on stockings on the bed, and crying, and having a mini-breakdown is a huge cliche' and could have been avoided, (that may of course be the experience of some) this is soap and requires drama, but this is bordering on Trans* all being kinky. Dylan likes the dress, Dylan wears the dress, they don't make this much fuss when a girl designated female at birth (DFAB) gets dressed in the morning so why make a big deal out of Dylan, I actually think it is time to play down these issues now rather than sensationalise them - we have moved past that.
The irony is that the Naked Civil Servant,
Quentin Crisp
wore make-up decades ago like Dylan and survived but had a few thumps this was after the war(!), the entire 70s and 80s this was common. So sadly society seems to be becoming more oppressive by this episode. So much for moving on.
TBH Dylan's style is already at a level for school, where if he wore the dress who would care? So this is a mismatch imo. If Dylan was a School rugby player and tough guy (As the guy shown holding Dylan whilst being bullied), it would have had more impact. So this was a missed opportunity. Many many people who cross-dress, do over-compensate their macho facade to try and off-set their hidden feelings, from joining the army, or even being boxers, just ask Jan Hamilton or Kellie Maloney (Google them). Many actually get intense joy from this moment rather than sorrow (shown by Dylan) as it is a 'relief'. This is an area that could have been explored better or advised better. After all, if Dylan wore that dress to school tomorrow, the other pupils would probably say - "see...told yah!" And just shrug.
The appearance of Dylan is also a tad anachronistic, nothing wrong with expressing yourself, but with this level of confidence in your style, I just did not find the move to a frock that big a deal as a viewer. Also, to suddenly find comfort of cross-dressing at his age (it is usually a lot earlier) is uncommon - although it does happen.
If the captain of the Football team wore a dress the jaws would drop, demonstrating that these tendencies are not clear cut at all. And it gives the impression that trans*youth are like Dylan, I can honestly say with over 20 years of activism and front-line support that this is definitely not the case. A minority are. So parents may not think their tough son is like Dylan and sleep easy, when he is in his mum's or sister's wardrobe when they are out. And they will struggle a lot more to believe a tough guy son is trans* than an effeminate one.
I will do an TLDR update once a week on this storyline as it is time-consuming keeping up with everything plus 'Big Brother' is back soon! And they have a habit of hiring real transgender people.
Also it must be noted that in a show that has already had a trans*man Jason (for over a year) (see our Hollyoaks archive section here
viewforum.php?f=48
for the full story), Nadia Almada (The Big Brother Winner) in 2004 appeared on the show and was well recieved - not beaten up. And more recently, only 6 months ago, Blessing Chambers who was the trans*girl of the area that everybody had heard of, to try and reset and forget all that has ever happened for Dylan, just really doesn't work that well at all.
I will watch it, but Hollyoaks do like beautiful people, but the world is actually not like that. they have cast someone who will feminise well. But again a butch Jock of the Rugby Team would have been a bigger challenge and more relevant. And it would also have been really challenging for the audience if that is what the producers were after?
You see, 'Coronation Street' had the same dilemma, when they cast Audrey's Love interest Marc/Marcia
viewtopic.php?f=16&t=1441&start=25#p24585
. Unlike Hayley who was not a trans*woman in reality (so obvioulsy passed well) and did not frighten the viewer, the public could simply not stomach someone who 'looked like a bloke in a frock', Tim Healey in Benidorm (itv) is nearer to the idea, but again, sadly is not trans, and is a clown, for that reason it fails (why cannot he be serious?).
Close but no cigar. Needs better advisors. And feels very old fashioned.
Watch Now
http://www.channel4.com/programmes/holl ... /59335-087