This week it was Bart's Birthday.
Jason still has feelings for Bart especially as he has now come out as a gay man (although still anatomically female - which still confuses his mates).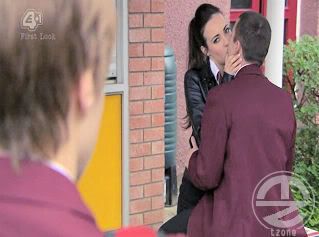 "You wanna picture?" Jason is jealous.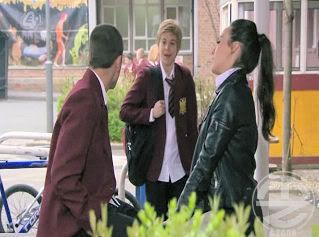 Jason tires to enter into small talk as an excuse to get them apart about his birthday.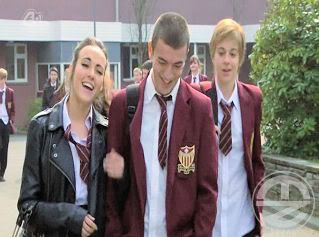 Jason still tagging along. Two's company, three's a crowd."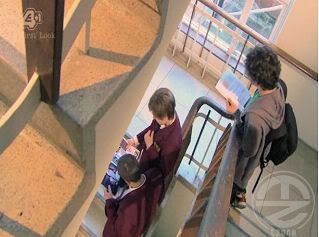 Bart wants a scooter so he can show off. But he doesn't have the money, so wants to go threee ways with Bart and his other mate.
Jason pops by Barts with a scooter magazine and is delighted to find out him and his gf have now broke up.
The question is how do they raise the money?
They concoct a plan whereby Jason fakes feeling unwell whilst Bart steal a trolley full of goods from a
delivery.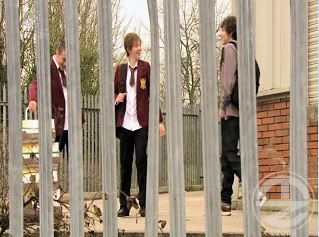 Clever shot here of them metaphorically behind bars - and crime doesn't pay as they soon find out.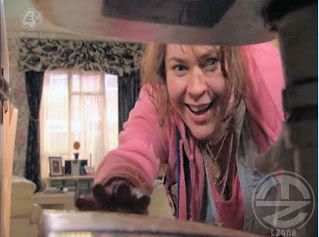 They cache the supplies under the sink but Myra finds them (Bart is the first cousin once removed of Myra
McQueen). She is a bit of a skate and of course their dreams backfire. They try to gamble on a fruit machine, and guess what(?) Myra comes along after they step aside and wind their Jackpot.
Myra has an unusual turn of heart and leaves the pound coins lined up in the words Happy Birthday on the kitchen worktop.
Bart goes and buys the scooter with the gang and they then realise that Bart cannot ride it until he passes
basic training.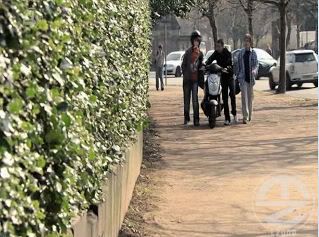 They are seen wheeling it up the high street fed up.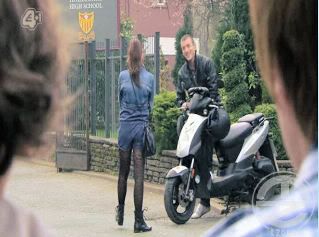 Bart who has broken up with his current girlfriend much to Jason's joy is then shocked when the lure of Bart and his new scooter outside the school gates attracts her back, they kiss and Jason is furious.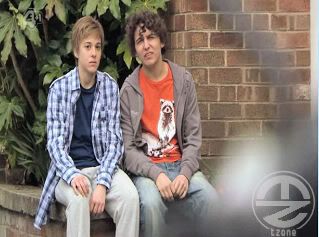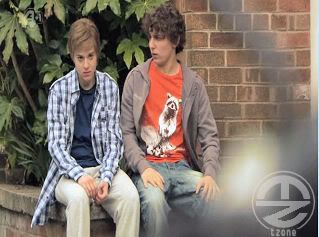 Jason is clearly crushed by this event an event he in part was responsible for
.
Show ends with Bart tanking it around the School playground with his gf on the back, he is not yet licensed to be on the road.