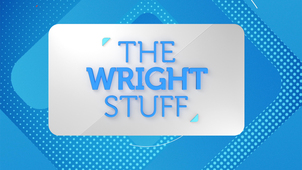 Hollyoaks School Head Sally St Claire in the shape of Annie Wallace appears on the daytime show, and takes calls on why the numbers of transgender kids are increasing - her response - "Awareness". I have to agree. I think there have always been these numbers, but people could do very little about it until now.
My only minor issue would be the firsts... Nadia Almada (transgender winner of Big Brother) was in Hollyoaks in 2004 and scripted/acting. So Nadia was there a long time ago. Also during the Marc/Marcia story line in Coronation St (played by Andrew Hall) There were a number of roles given to transgender people. So I think the whole 'firsts' trans* in soaps thing does all those an that went before an injustice. She says she advised Corrie at the time of Julie Hesmondhalgh - you can read my interview with Julie here from the late 90s when she started
http://library.transgenderzone.com/?page_id=2487
It was Brian Park that made her role possible - to answer one of Matthew's questions. But Marc/Marcia was some time later.
I think Annie came across as a very warm and likable person. And also she is in an important age group (50). This is a seriously under represented group on television for transgender people and for that I applaud Hollyoaks and Annie - all power to her and let's hope she remains as a long-standing character. The only problem (same with Eastenders) is the trans* narrative is often suggested as the sole reason for the opportunity. And this has always got to be played out. 1. Transgender person is actor. 2. Transgender person is somehow outed. 3. Transgender person has to recover and prove their value as their acquired gender. This is a very hackneyed approach and it is time to move past that. As that is a finite method. In other words, once they are expended (their trans-currency is gone) they are literally expendable as characters. And for the next job, they, what have to do that all again? Or get some unknown to go through i all again?
So apart from that script blip in soaps atm. Maybe Annie can stay long enough to get some non-trans story lines - just normal life stuff?
I watch with interest.
And great Matthew, she was a great guest.
Watch here now
https://www.my5.tv/the-wright-stuff/sea ... y-15-march