---
The X Factor Ad Break
20/09
itv1
Conchita Wurst and trans*women with beards it is official... "you are ridiculous!"
Well according to Samsung that's is, during the X factor ad break at 20.50pm on itv1 on the 20/09/14 they flash up this image as part of a montage and state, "
Celebrate the Ridiculous!
"itv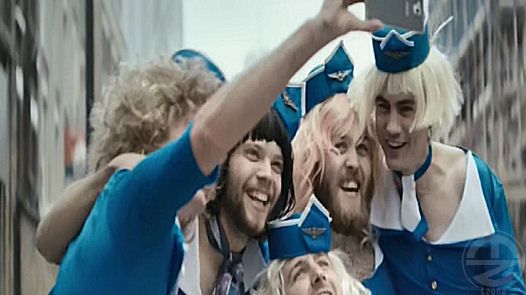 itv
Celebrate the
Ridiculous!
Enjoy! :\
It might appear to be subtle, even harmless, but this is being funneled into 8.9 million Homes! Maybe some of them have 'ridiculous' gender variant people in them as well?
Some may say these are just a group of cisgender men on a stag do? Seriously? They seem to have gone to an awful lot of trouble! So who else can it be? Well we know from Stonewall seminars that there are gender variant people who have beards. And Tom/Conchita won Eurovision and the media almost bent over backwards to accommodate the whole PC issues around a hirsute woman (at least when she was 'en role') what many others saw as a drag act using trans currency, irregardless it demonstrated some movement in the is area for the positive. If these people in the Samsung commercial are indeed drag queens 'looking ridiculous' then that is not good either(?), as then it is exploiting trans-currency for financial gain or what I coined a long time ago as "
TranSEXpolitation
".
The last option I suppose is it is a group of men especially cast because they will look like unshaven men in dresses, and the creators of the ad told them not to shave to ensure everyone had a good laugh at them. They got their wages and the dress is now back in a box at some wardrobe hire warehouse somewhere.
The Fix?
As always quite simple really...
Had they said, "Celebrate having fun!" Or "Celebrate Life as yourself!" or Celebrate YOU! No problem, although for many they must ensure those transpeople cast with beards are in fact trans, not some guys down the pub milking it for a few quid.
Windows Phone, MotoX or Iphone 6+ Anyone?
[Groan]