Lorraine
17/09
itv1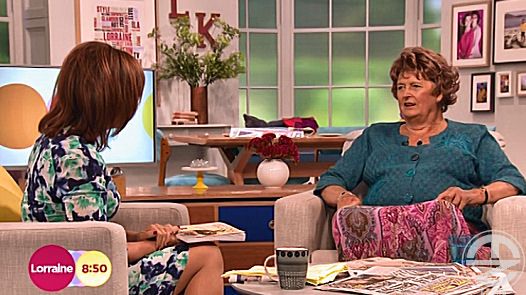 itv
Lorraine interviews Miranda Posonby and she is exactly my point about older people. Look at Kellie Maloney? And now Miranda. Thank goodness she wrote all this down - otherwise they would have been lost gems. She is almost Hattie Jacques (The big Nurse Matriach (MATRON!) in Carry On Films)! I think there is a comedy right here tbh!
Carry On! Trans on the Ward! Anyone?
Lorraine opens...
"Roger became Miranda"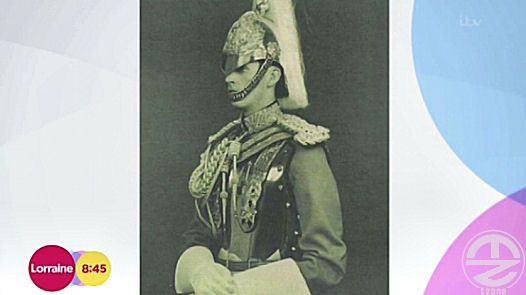 itv
Lorraine talks about her book, 'The Making of Miranda'.
itv
"I had trouble sitting on a tractor afterwards"
Lorraine - "I'll bet you did!"
"He left one of the testicles in! Silly Ar*e!"
Cameramen GUFFAW!
"I went to the NHS and they said you got to pretend to be a woman for 3 years! I said I am not doing that so saw a plastic surgeon and he said ÂŁ6,000 I'll see you next Tuesday!"
"People come up to me and say you are Miranda! You looked after my Aunty! I ask how is she? They say, She's Dead!"
Comment
HAHAHA this is so dry!
It is interesting just how the older trans women have come to dominate of late in part thanks to Kellie Maloney!
So very happy about that.
A very interesting woman with a story to tell.
LOL love her! 81 and what a character! Note to broadcasters obsessed with youth and beauty. You are missing out!
Lorraine described her as a 'Tonic' and the Cameramen where heard to be laughing even! Genius!
Watch Now! (15mins in after first commercial break)
https://www.itv.com/itvplayer/lorraine/18-09-2014
https://www.itv.com/itvplayer/lorraine