Alan Carr - Chatty Man
12/09/14
Channel 4
So it is what 10 seconds into his new show new series and new routine.
"Princess Kate is going to have another baby! It is too early to say if its a boy or a girl!"
"It is a bit like Kellie Maloney walking towards you from a distance!"
"ROARS OF LAUGHTER"
Comment
This is why I am kinda not that keen on reassociating with the GLB -with -T in Stonewall. It reopens the door to permitting this kinda stuff.
AKA GAY LICENCE - READ WHAT IT IS HERE -
http://library.transgenderzone.com/?page_id=2976
Basically the Gay Community are under the illusion that they have some right to abuse transpeople without being punished.
Remember in this instance it is directed at a transgender person for laughs and to ridicule Kellie for being trans and how she looks - this is TRANSPHOBIA! It tears up their promises and 'interactions' in a finger click!
Ironically tonight whilst this aired Kellie looked pretty good - a lot better than Alan does when he drags up for his party piece! Yeah that's another issue trans have to contend with Transphobia by Proxy Read what that is here -
http://library.transgenderzone.com/?page_id=3000
Basically using a alter-ego through drag or acting to abuse the trans community - again when they are not trans themselves.
He has not changed - Channel 4 - has not changed. AllAboutTrans can have as many 'Interactions' and slide shows as they like with these chumps who in part fund what they do! But if this is the result they are clearly not taking any notice, and clearly telling them off is not an option - as they may tell them to get lost - Channel 4 and the BBC hold all the aces and the trans community do as they are told.
This show was created a couple of days ago so there is no excuse it was filmed a year ago.
Alan Carr is not Trans. I would not use a homophobic slur against him, and trust me there are plenty I could use! This doesn't seem to apply the other way around.
Again I am forced to return to the empty promises here
http://www.channel4.com/info/press/news ... erstanding
And this page here
http://www.allabouttrans.org.uk/general ... patchwork/
Channel 4 have nothing to be proud (despite their glossy selfies) if when their flagship comics (that also include Jimmy Carr) have so little regard for the trans community. Once upon a time Channel 4 were leading lights in trans programming - we have them in our archive (and some!) from 1995 to 2003 they were untouchable truly halcyon days! The idea that Channel 4 are now doing something new now with the trans community is kinda laughable really - they have already done all this 15 years ago - by now they should be employing trans news readers and weather girls. Not going through the motions AGAIN! More chatting? Now it is mostly private screenings and Youtube. What trans content there is is ...well it is from Alan Carr.
The joke is on us!
ENJOY!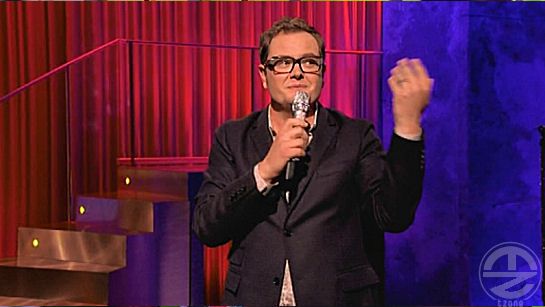 Channel 4
Of course on Channel 5 as this is happening the Finale of Celebrity Big Brother is taking place - yup a 'real transgender person' on telly there - the only one that is on the air! Bitter Alan? - it may affect your ratings tonight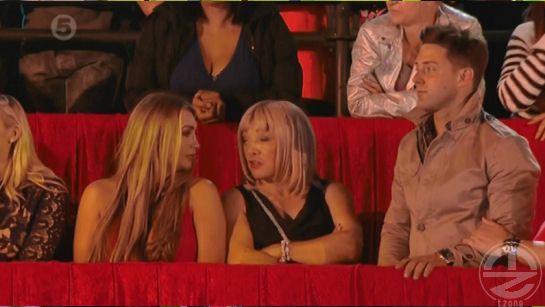 Channel 5
I suspect he will attempt to get her on the show to patch this up. But it is kinda too late. This of course follows on from his constant use of the term Tranny from the last series for laughs!