The long awaited episodes for Hayley have finally been aired where Roy's mum Sylvia finds out the truth about Hayley.
This week Roy's Mother and Hayley's Mother-in-Law discovers she was born biologically male.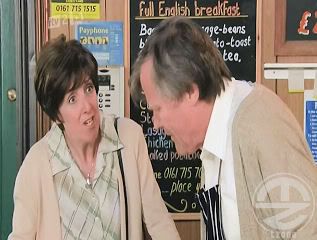 Of course its not as simple as that She accuses Roy of being infertile and that is why she has no grandchildren.
Then of course the busy-body mother goes in search of the truth at the corner shop where Norris and Rita look at their shoes chuckling. Sylvia retorts, "Am I missing something here?!"To which Norris replies, "You are not the only one hee hee!"
"There is something wrong with Hayley isn't there thats why she can't have any kids?!"
"No there is nothing wrong with Hayley!"
"She is so young!"
"Younger than you think," replies Norris.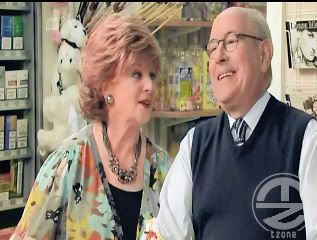 Then Mother discovers Hayley's Hormones and breaks the news to Hayley that she fully understands and to Hayley's relief explains that she understand how hard it is going through the change.
It then suddenly dawns on Roy and Hayley that she means the menopause and not transitioning at all.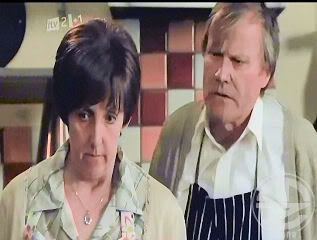 Then later the cat is out of the bag when Tracey laughs and behaves as the street b*tch (as you do) and says - Menopause? "She's had a sex change? - HAHAHA she used to be a man called Harold!"
Then Hayley returns to a very quiet Roy who explains.
Hayley explains she has faced this before and they should both be ready for the prejudice.
She asks that the sit together so she can explain - then Hayley 'out of character' harshly demands she sit.
They explain about Hayley.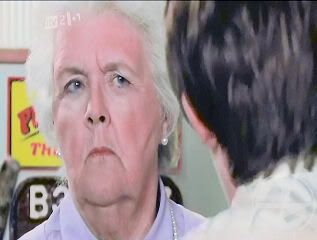 The Mother says, "So are you a man?"
"No, I am a woman"
"Oh Good God!"
She then continues on Roy and says she is so ashamed of him, "and now he is cavorting
with Eunuchs!"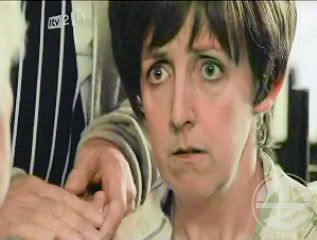 "You are just 'a friend of Roy's!"
She accuses Roy of being a homosexual, which he denies.
Roy stands up to her holding Hayley's shoulder - "Hayley is my wife! You have been welcomed into our home and if you continue like this you can leave!"
On off 'acquired daughter' Becky is around as she is breaking up with Steve (the pub, taxi business owner) and staying with the Croppers. [Must be a big flat
].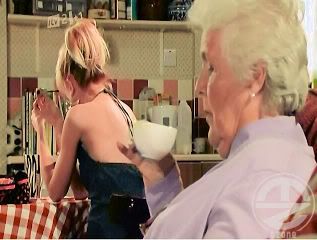 She Challenges Sylvia and says, "If you can't handle what Hayley is then leave."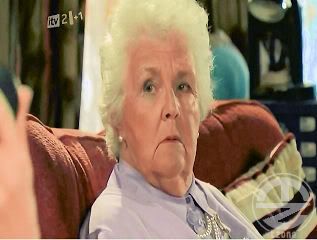 Becky - Hayley is a brilliant person and you know it!"
Sylvia - "I don't know what she is - I don't understand any of it!"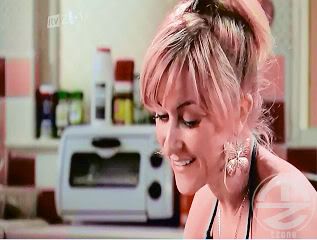 Becky - "She's Hayley Cropper - simple as that!"
"I knew my Son was simple but I never saw this coming!!!"
see more on Julie here
http://www.transgenderzone.com/features ... choice.htm
and on cast mates
http://www.itv.com/coronationstreet/vid ... mondhalgh/