Last week Tranny - this week 'SEX-CHANGE' what is wrong with Coronation St?
They clearly have learned nothing, but that is probably because they have not had an actual transgender person on the cast.
TRANSSCRIPT
To get Eileen's attention Todd Grimshaw (her on-screen son)
"You know I am just slipping out for a sex-change'..."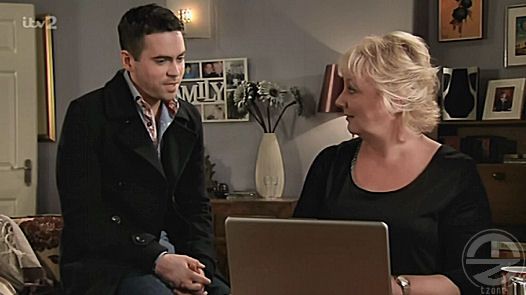 itv
Would he say I am just slipping out to have a tumour removed? Or I have cancer?
Really disappointed in this show. And just demonstrates that any transgender legacy they had is gone and back to the old transphobia like all the rest.
Part of the problem is they through political correctness cannot easily mock any other group but transgender people. And very few if any care about transgender people in the media other than to cash in. So mocking a minority group now in just two weeks we have two events totally unrelated to anything actually happening in the show. That have mocked transgender people by proxy. VERY disappointed in Corrie!
The writers should be ashamed of themselves.
Noone changes their sex I have met, they are already that brain sex (look it up), and simply modify their outward appearance or transition to be happy.
The lie is the fact that a little trans kid girl boy or GNB have to pretend to be the sex they are not so they don't get beaten up. And clearly Corrie thinks that is hilarious!
Facepalm!